The Minecraft 1.18 update has been a huge hit among the community. And players are ready to explore all that they can get from the Minecraft 1.19 The Wild update. Unlike 1.18, this update focuses more on the overall experience and gameplay elements. We are talking about increased functionality, changed biomes, custom villages and more amazing features. Though, that doesn't stop the addition of new biomes and monsters. So yeah, there's a lot we have to go through. But make sure you've tried the best Minecraft 1.18 seed first before moving on to the next update. Also, thanks to increased parity between Minecraft Java and Bedrock editions, our Minecraft 1.19 guide can focus on the more important things. With that in mind, let's get your spirits up and explore the majestic and wild Minecraft updates.
Minecraft Update 1.19: Everything You Need to Know (January 2022)
We cover the various features of Minecraft 1.19 in depth in this guide. That ranges from new mobs and biome changes to the release date and how to get Minecraft 1.19 beta features now. So, use the table below to explore the topics that interest you the most.
Minecraft 1.19: Release Date
If we look at Minecraft's version history, most major Minecraft updates reach players sometime in December or June every year. Since update 1.18 came out in December 2021, we hope that Minecraft 1.19 update will arrive June 2022. However, since the beta feature is already available in the game, sources point to an early April 2022 release. We can expect to get a confirmed release date in the next few months.
Is Minecraft 1.19 Update Split Into 2 Parts?
Similar to the Caves & Cliffs update, many Minecraft players expect the wild update to be split into two parts as well. There has been no official confirmation of the same. But given the diversity of changes planned, it's no surprise to see another two-part update in the game. If you're interested in reading the speculation around Minecraft 1.19's release date, check out the linked article.
New Biomes in Minecraft 1.19
The first and most exciting part of the Minecraft 1.19 update is the all new biomes. Currently, Minecraft only confirms two new biomes in this update – the in the dark and mangrove swamp. The latter is part of a planned overhaul of the existing swamp biome. However, as suggested in Minecraft Live 2021, we can expect 1.19 to improve various in-game biomes.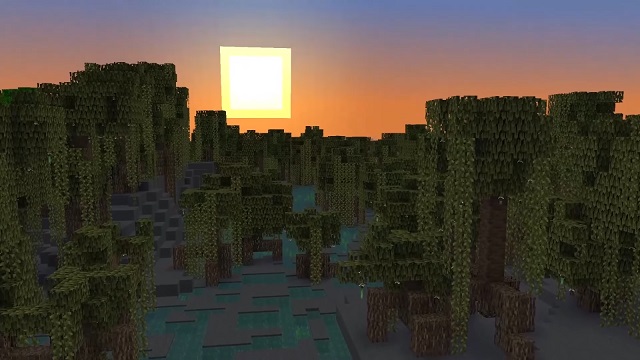 The focus of the update is not adding a lot of new items to the game. Instead, as the name suggests, the wilds update is supposed to improve Minecraft's existing biomes and wildlife. You can use our list of all new Minecraft 1.19 biomes to understand its features in depth.
If the biome overhaul continues as planned, players can also expect three new village types in the game. This includes:
Swamp Village: We already have swamp villagers in the game. With the addition of new mud huts and swamp mobs, the villagers are finally able to find their own hometown.
forest village: Similar to the swamp village, we have an existing functional forest village model. All that's left to do is apply their spawn and create a jungle village in Minecraft.
prairie village: As of 1.18, we have a prairie village in Minecraft but without any exclusive content. Unlike other in-game villages that have biome-based features, the prairie village is just a replica of the plain village. So, assuming Minecraft wants to keep its village exclusivity right, the prairie village is on its way.
New Mobs in Minecraft 1.19
If the changed biomes don't impress you, the new monsters will for sure. Early leaks and the overall plan for the Minecraft 1.19 update suggest that we may see a lot of new wild monsters. Many biomes such as deserts, marshes, and savannas do not have exclusive biomes suited to their environment. So, if the Wild update stays true to its description, we might see a new monster in each of them.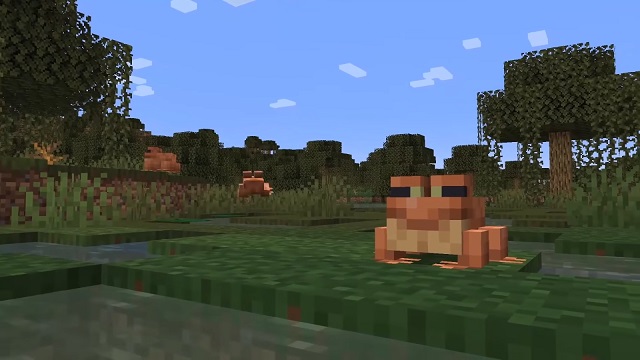 The new mobs such as frogs and fireflies released during the reshuffle of the swamp further confirm our speculations. Here's a list of the new monsters in the Minecraft 1.19 update. You can delve into each one in depth using our linked guides.
Warden
Calm
frog
tadpoles
Fireflies
Minecraft 1.19: Other Features Confirmed
Beyond mobs and biomes, Minecraft 1.19 also promises a lot of functional improvements. We haven't gotten a list of all the new features yet, but among the announced ones, the crates with boats are the noisiest. This allows you to carry your inventory on board while traveling in Minecraft waters. And knowing how easy it is to build a boat in Minecraft, the chest on the boat is a friendly addition to the explorer.
Other confirmed upcoming features of the Minecraft 1.19 update include:
skull block from the deep dark biome is compatible with redstone buildings and can function as alarms, security systems, and more.
Mud blocks and bricks from the swamp biome can be an alternative building material of your next in-game house. Their properties and craft are unknown at this time, but the textures already look attractive to players.
That mangrove, with their unique structure, propagules and textures, will form the basis of changes in all trees in the game. You can expect to see diversity in their generation, and perhaps, the brach system as well.
Finally, Old town is also an upcoming structure in Minecraft 1.19 update. This is home to hostile mob bosses Warden. The developers have hinted at interesting loot in this dangerous area. But, we haven't received any details about the same.
Test Minecraft 1.19 Beta Features Right Now
Now, apart from reading about all the upcoming features, you must be wondering – how can I test the new features of Minecraft 1.19 now? In this guide, we have you covered on that front as well. As already mentioned, some of the upcoming features have already appeared in Minecraft 1.18 beta.
So, to help you try out the new feature, we've put together a dedicated guide on how to download and install Minecraft 1.19 beta. This tutorial will walk you through the process of enabling the "The Wild Update" feature in Minecraft. We've explained the steps for all major platforms, including Windows, Xbox consoles, and MCPE on Android devices.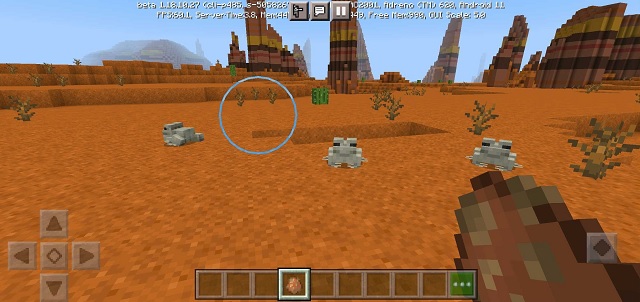 If you follow the steps in the guide linked above, you can experience new monsters (frogs and tadpoles) in your Minecraft world without delay. Remember to create a world with "Creative Mode" enabled, so you can spawn new monsters and test new features at will.
What to Expect After Minecraft 1.19 Update
For the vast majority of video games, future updates remain a guarded secret until the official teaser. Thankfully, that's not the case with Minecraft, which is constantly implementing user requests and suggested changes. The Wild update is a prime example of Mojang enhancing existing worlds on user demand.
So, if that holds true, 2023 or the second part of the Wild update could give us Minecraft weather updates. This is supposed to change Minecraft's weather system with biome-based weather, dynamic weather cycles, and more. However, this is just speculation at this point, and we recommend that you accept these rumors.
Get Ready for Minecraft 1.19 Wild Update
With new leaks coming out every day, the hype surrounding Minecraft 1.19 will only continue to grow. And our team is looking for all leaks and announcements. So you just need to bookmark this page and come back for future updates. But if you don't plan to wait for Mojang to add new features to the game, you can install Forge in Minecraft. It allows you to run the best Minecraft mods, which add cool features that the developers haven't even thought of yet. Similarly, you can also check out the best Minecraft modpacks. This allows you to install multiple mods at once instead of the tedious installation process of each mod. Mod or no mods, the Minecraft 1.19 Wild update has a lot to offer. But what features can you expect to see in this new update, and are you ready to take on the warden? Let us know in the comments section.